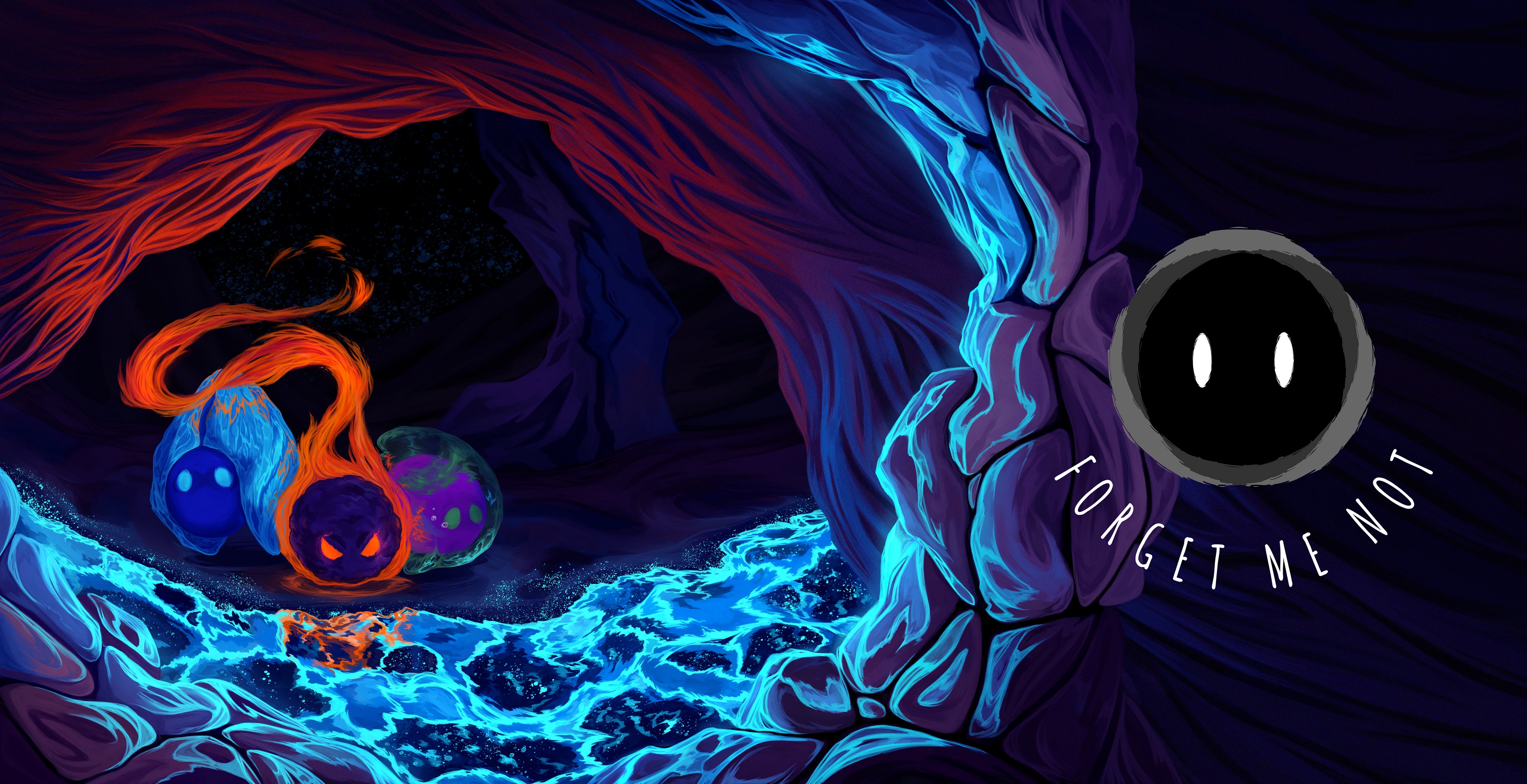 forget me not
A downloadable game for Windows
Negative emotions only hold us back...that's what most people think. But that changes once they combine! In this game, the 3 major negative emotions Rage, Depression and Anxiety are on a journey through a fierce and unforgiving labyrinth of puzzles. While they would be hopelessly lost alone as they would run wild, together, they can strengthen each other and find a way to the end. So, please, forget me not…
Navigate the 3 characters through increasingly difficult and complex levels and get all of them to the exit! Use basic movement abilities (walking and jumping) and character-specific abilities to do this. Furthermore, these abilities can be combined if two characters stand close enough together, allowing for and requiring a lot of creative thinking.
Feedback
Please use this form to tell us what you think about the game. We'd also appreciate if you report Bugs via this form.
Thank you for testing our game!
For the Future
We'll add Mac and Linux builds, maybe things will be good for the Nintendo Switch as well, who knows? :D

Install instructions
Please unzip the downloaded file before opening the "forget me not.exe" executable.
Thank you!